COACHING ARTICLES
⌠⌠⌠⌠ Olympic Clay Target Shooting Psychological Training
One catastrophic mistake……………  Clay Target Shooting is a sport where one mistake could be catastrophic and which could prevent your entry into an Olympic final.  One less clay could mean the end of your journey to the podium.  Even a simple, unexpected blink of an eye, a thought that escapes the mind's control, the emotion of a moment – they can all ruin a performance that seemed perfect……………..
Download the full article HERE
COACHING VIDEOS
CPSA (England) : How to Hit Series
Sporting Basic Clay Shooting Method (Series 3)
FITASC Sporting : Basic Introduction to the Rules (Series 4)
Trap Guns v Sporting Guns : How to shoot DTL, How to shoot Olympic Trap (Series 5)
Skeet – Olympic Skeet, English Skeet (Series 6)
Russell Mark, Olympic Champion
Russell Mark has a wide variety of coaching videos on Olympic Trap, DTL Trap, ATA Trap, general shooting tips and tricks plus interviews with the world's greatest clay busters!  Take a tour around his channel to see more!
Includes "Getting to the top in Trap" series "How to Shoot Sporting Clays", "How to Shoot Skeet" and so much more!
"Clay Coach Online is an on-demand video download service targeted to help you, the Clay Target Shooting Enthusiast, hit more targets and have more fun!"
Gil Ash – National Shooting School
How to shoot Trap and Sporting plus shotgun handling/mounting and how to hit targets more consisently
Hold Points for Trap by Russell Mark
"Amazing video! I find myself to keep going back over and over to watch the video to reinforce the hold points. Using this method, I've improved my score by two birds and more importantly, I shoot a lot more consistently!!! I used to break anywhere from 18-24 birds with an avg of 20-21 and now I'm consistently breaking 22-23, I think the rest of it is practice and in my head. THANK YOU!"
Hold points for American Skeet – Russell Mark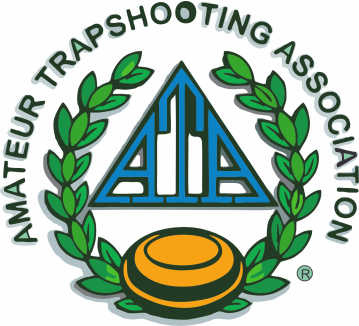 ATA TRAPSHOOTING FUNDAMENTALS (handbook)

Download this handy handbook with TRAPSHOOTING FUNDAMENTALS from the ATA!  Download here (this is accessible from the ATA web site here )
OLYMPIC DISCIPLINES COACHING MATERIAL
Main web site link : Shotgun Coaching Material
Shotgun Coach Level 1 : Shotgun Ready Position
Shotgun Coach Level 1 : Basic Theoretical Elements of Shotgun
Shotgun Coach Level 2 : Shotgun Movement to the Target
Shotgun Coach Level 2 : Advanced Theoretical Elements in the Technique of Shotgun
OLYMPIC SKEET INTRODUCTORY ARTICLE